Home and Garden Fall Checklist – Preparing for Winter
As I said in Part one of the Fall Farm Checklist, one of my favorite things about farming is the rhythm that accompanies the change of seasons. The work on the farm depends on the seasons. With each new season, comes a new set of chores. This is also true for tasks around the house. Part one focused on animals. Today's focus is on the home and garden fall checklist.
This second half of the Fall Farm Checklist explains the tasks that need to get done in the garden and yard, in the home and homeschool. You will see that I included the harvest in this post. I mostly discuss the harvest tasks from my point of view. My job is to provide support for the harvesters. I don't run the machinery (for the most part), but I still have tasks to do to help the harvest season run smoothly.
BE SURE TO PIN FOR LATER
Every farm is different and unique. I have provided you with my personal fall checklist for our farm. You will probably have a few different tasks on your fall farm checklist. Hopefully, my list will spark some ideas of things you need to accomplish on your farm.
Garden and Yard Fall Checklist
Garden
If you plan your garden well (which I didn't do this year, your summer crops and winter crops will be separate. Summer crops are vegetables like tomatoes, beans, zucchini, etc. Winter crops are vegetables like pumpkins, squash. Then there are crops that can be harvested from spring to late fall like kale, radishes, lettuce. Keeping these types of crops in groups makes for easy clean up in the fall.
Winter Squash
Unfortunately, this year, my winter squash was planted between my tomatoes and zucchini. I am done harvesting tomatoes and zucchini, but my winter squash isn't quite ready yet. I am unable to clean up the tomatoes because I do not want to damage the squash vines that have spread around my tomatoes. A well-planned garden will save you this fall headache in the garden.
Nevertheless, fall is the time to harvest winter squash. I prepare a storage area in our heated milkhouse. We keep the temperature around 45-50 degrees F Squash typically should be stored around 50-55 degrees F. Our basement is too warm, so I lay newspaper on shelves in the milkhouse and store the squash there.
Cover Crop
After the winter vegetables have been harvests. It is time to clean up the garden. You may still have some hardy greens growing, but clean up everything else by removing plants and composting them away from your main compost pile or by burning them. This will prevent future diseases and pests in next year's garden.
Cattle Upon a Hill is a participant in the Amazon Services LLC Associates Program, an affiliate advertising program designed to provide a means for sites to earn advertising fees by advertising and linking to Amazon.com.
I highly recommend planting a cover crop such as:
Or a combination of these crops. A fall cover crop will protect your soil and provide nutrients for next year's garden. I also apply a thin layer of composted cow manure after I plant the seeds to add extra nutrients and because we have A LOT of cow manure.
Yard
Fall is a great time to clean up the yard. If you have kids, you probably have toys to clean up before the snow begins to fall. It is also a good time to disconnect hoses and irrigation lines. This will prevent freezing and breaking these hoses and lines.
Fall is a great time to plant grass seed in bare spots in the yard. We scratch the ground with a garden rake, spread the seed and cover with a light layer of straw. You will also need to provide a barrier to prevent free-range chickens from eating all the grass seeds and eating the tender grass shoots.
We also have many walnut trees and the walnuts fall off the trees and make a huge mess. Although we don't utilize our walnuts very well because they are a tough nut to crack. We pick them up by the 5-gallon bucket full and offer them to friends and neighbors.
Home Fall Checklist
Hunting Clothes
If you have hunters in your family, now is the time to inventory hunting clothes for repair and sizing. It is also time to hang the clothes outside to reduce the human smell.
Summer Clothes
Evaluate your family's summer wardrobe. For children, this includes evaluating the size of summer clothes and deciding if your children will be able to wear them next summer. There is no need to store clothes that will be too small next summer. Clothes that are worn or stained beyond donating, I turn into rags for the barn and shop.
Clothes that you did not wear all summer should be donated. If you did not wear it this summer, it is unlikely you will wear it next summer. Store all other summer clothes in rodent-proof bins or extra closets until next spring.
Winter Clothes
Retrieve winter clothes from storage. Inspect winter clothing and make a list of items that need to be purchased for the upcoming season. Donate anything that is too small or will not be worn.
Winterize Home
Inspect furnace and change the furnace filter if necessary. If you heat with wood, prepare the wood box and start bringing in wood. We partially heat with a pellet stove. I start to watch the store ads for pellet sales and stock up on pellets.
If necessary winterize windows and doors. We also set mouse traps since mice are looking for a warm, cozy winter home.
Harvest Fall Checklist
I usually do not run the harvest equipment such as the baler or the combine. My role in the harvest is providing meals for the people helping and to run supplies and fuel to the harvest equipment. I do haul grain to the local co-op when necessary.
Harvest Meals
During the months of September and October, I start to double or even triple recipes and freeze "portable" casseroles that can be taken to the fields during harvest season. My favorite casseroles must feed a hungry harvest crew, easily to reheat and not very messy. Of course, it must be hearty and delicious.
Harvest Snacks
Harvesters get hungry. I also try to bake a variety of cookies and bars to feed to the harvester. WhenI haul grain to the coop, I take a couple of dozen cookies to share with the hard-working co-op crew. Food can be a great way to connect with your neighbors and even a ministry if done in the name of Jesus.
Equipment Safety
Fall harvest time is a dangerous time. We take the time to point out dangers to our children and instruct them to stay away from moving parts of machinery. We also instruct them not to walk behind equipment where the operator is unable to see.
Here are two short videos to show children (preview for age appropriateness). The first one would be more appropriate for younger children. The second video discusses the demonstrator's friend who died in a PTO accident. (better for older children.)
Farm safety is so important but often overlooked in the business of the harvest system. We also teach our children how to turn off all equipment whether they know how to run the equipment or not. If there is an emergency, the child will be able to turn off the equipment.
Homeschool Fall Checklist
There are many opportunities to incorporate homeschool learning into the home and garden fall checklist. Not only teaching farm safety, but also evaluating the garden, animals, exploring the history of holidays and planning a holiday menu.
Evaluate Garden
If you have read any of my posts about homeschool, you know that I love Schoolhouse Teacher. There are courses in homesteading available. There is a unit about gardening available in this course.
This post contains affiliate links. Cattle Upon a Hill is a participant in the Affiliate Programs, an affiliate advertising program designed to provide a means for sites to earn advertising fees by advertising and linking to affiliate links. You can visit my full disclosure statement here.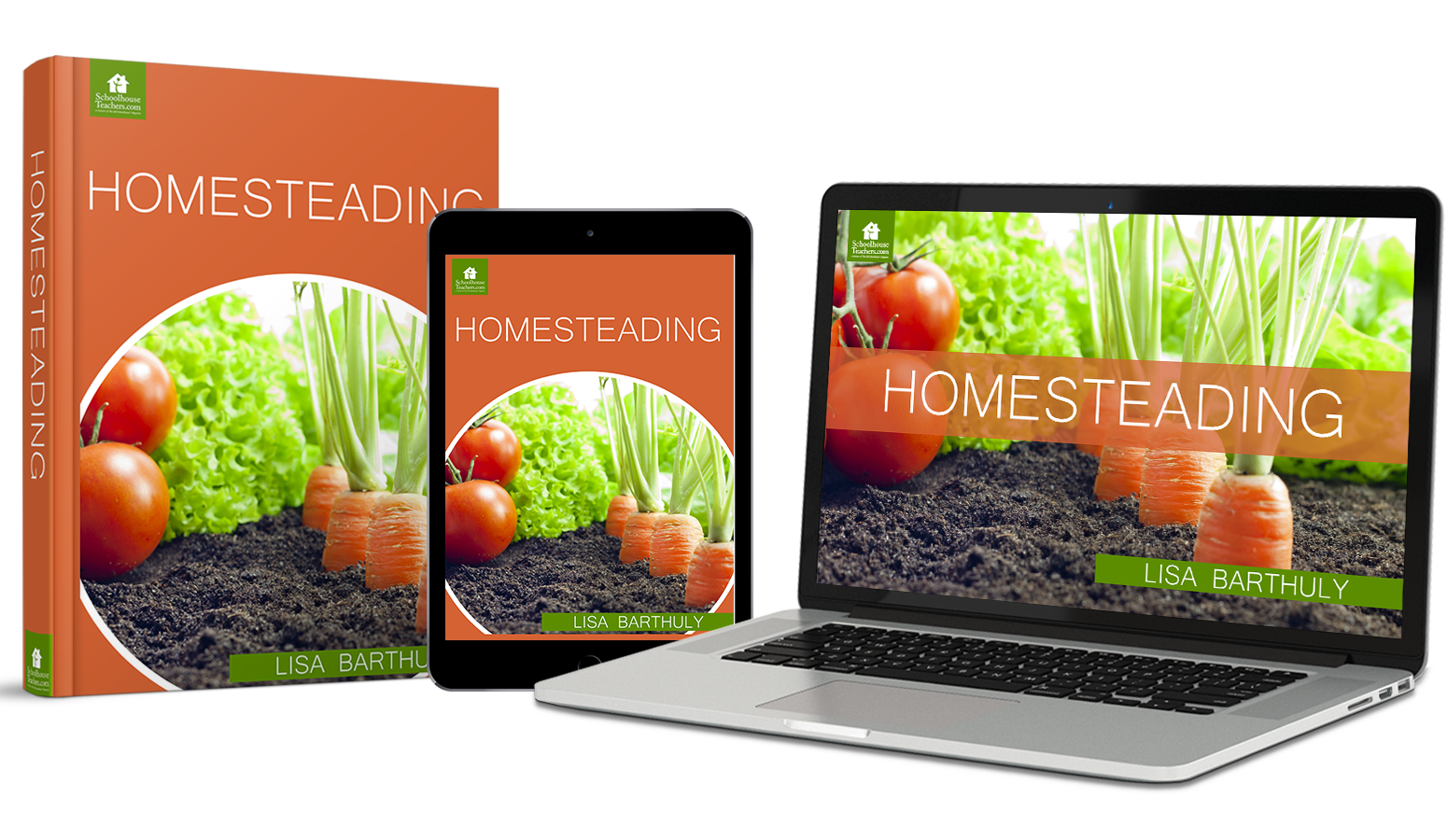 I also keep a garden journal from year to year and we evaluate what crops worked and what crops didn't work. Schoolhouse Teacher also offers this great printable in the planner included in your membership.
In our garden plan, we also include new crops we would like to try next year. It is fun to have children plant their own small garden. It teaches them responsibility and self-sufficiency. I have found it also gets them to eat their vegetables!
Evaluate Animals
Evaluate the animals that you raised this year. Here are some questions to consider. This is a great math lesson.
Was animals were a success?
What animals were a failure?
Was the animal profitable?
What was the cost of raising the animal?
Was the animal more of a pet?
Would you raise the animal again?
If necessary, how will the animal be housed during the winter?
Columbus Day and Thanksgiving Unit Study
Schoolhouse Teacher offers a course called History of Holidays in America which is a great place to learn about the history of holidays like Columbus Day and Thanksgiving Day. There are also hundreds of other resources for studying holidays available in the membership.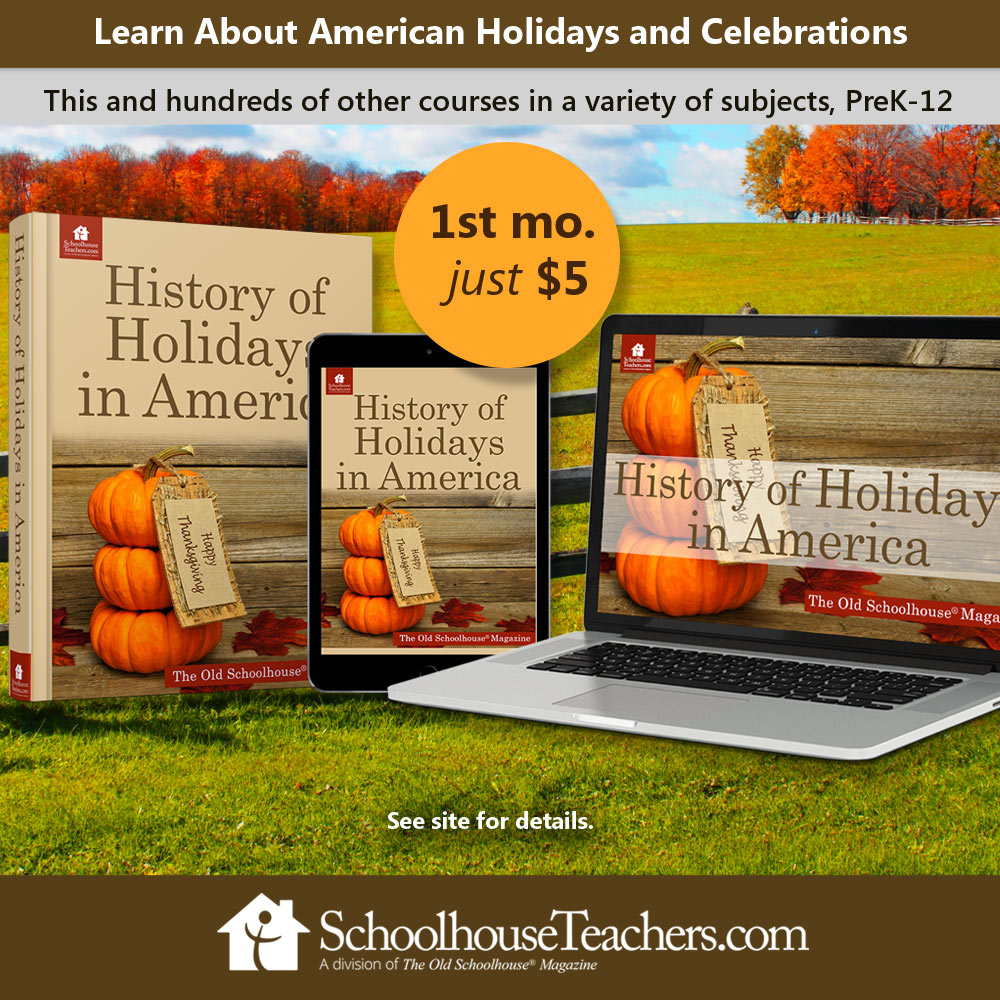 Thanksgiving Menu
Planning a Thanksgiving meal with children is fun and educational. Of course, the Schoolhouse Teacher has monthly menus including Thanksgiving recipes in the month of November.
We butcher our own turkey for Thanksgiving. Here is a turkey we butchered! It was a big one! 42 pounds dressed! We also grow sweet potatoes, potatoes, green beans, and pumpkins to prepare for the Thanksgiving meal.
I hope you enjoyed my explanation of our Home and Garden checklist tasks found on our free printable Fall Farm Checklist. If you sign up for our newsletter, you can receive a free copy of the checklist.